Tonight (9/27), small business and finance expert
Monica Mehta (W'97, Counterparts)
will be appearing for a second time on the "Real Time with Bill Maher" panel.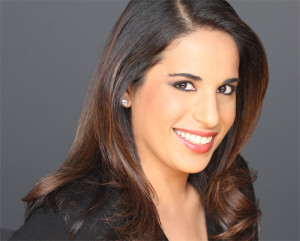 Monica has actually been all over the media writing magazine columns (Bloomberg, Businessweek, INC Mag, and Entrepreneur Mag) and appearing regularly on business and political shows ("O'Reilly Factor", "The Adam Carolla Show", Fox News with Neil Cavuto, "Fox & Friends", "Fox Business", MSNBC, Bloomberg TV, ABC News).
Find out what Monica will be talking about with Bill after the jump!
Read More......